Authors should adhere to the rigorous standards of publishing ethics established by the Committee on Publication Ethics (COPE) and enforced by The Romanian Journal of Society and Politics Editorial Board.
Plagiarism, including repeat publishing of the authors' own work without appropriate reference, and misuse of the work are all unethical.
Any occurrence of ethical misbehavior will be taken seriously by the Editorial Board and dealt with accordingly.

Authors' obligations
The Editorial Staff will ensure that authors are able to operate within safe and ethical boundaries in order to share their ideas for the benefit of the community.

Staff's obligations
In all parts of their job, our staff will be treated with dignity, decency, and respect.

Obligations to the Academic Community
The Romanian Journal of Society and Politics is dedicated to upholding the highest standards of research ethics in the areas in which we work. The editorial staff will utilize all available measures to ensure that authors correctly and truthfully report on their results and offer their insight and knowledge for the benefit of the academic community.

Plagiarism and Ethical Contributor Conduct
Authors must only provide original material. Plagiarism, duplicates, data fabrication, and data duplication are all absolutely prohibited and if suspected, the item in issue will be withdrawn from the editorial process or website while it is being revised. The work of others must be properly referenced, according to our Submission Guidelines.
Plagiarism will be graded based on a variety of factors, including the volume of copied content, the originality of copied material, the position/context/type of information, and the referencing/attribution of the material.
The Romanian Journal of Society and Politics takes the ethical behavior and activities of its contributors and staff seriously. We expect all authors to conduct themselves in accordance with the rules outlined above.
Please see below for an overview of how we examine and respond to incidents: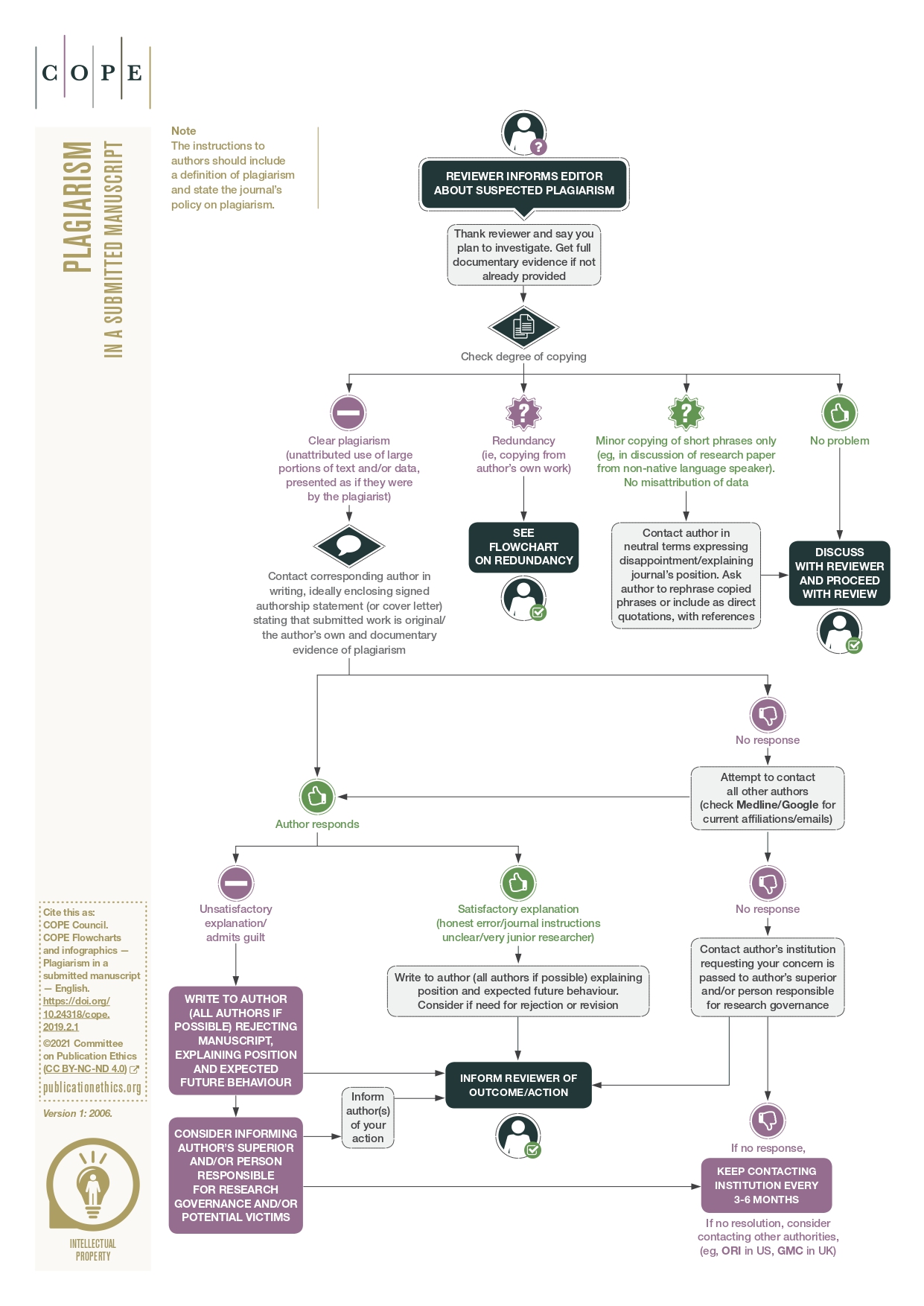 COPE's guidance, as a flowchart, on what to do if you suspect plagiarism in a submitted manuscript.
Source
Please email us at rjsp@politice.ro  if you have any reservations or queries about the originality or ethics of submission to The Romanian Journal of Society and Politics.